Steve Salo, 14 September 2016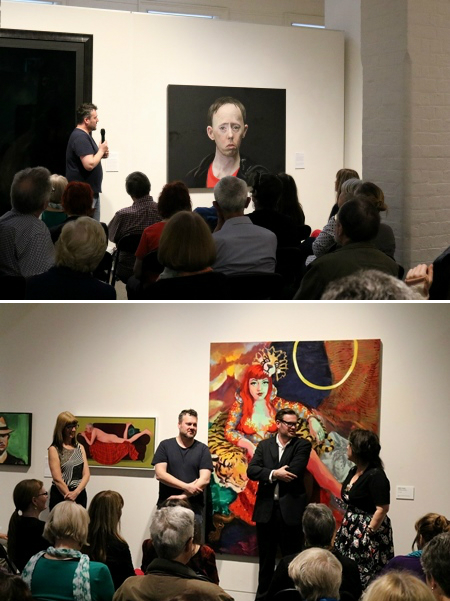 Made a quick, but memorable, trip to Sydney on Sunday 11 September to be part of the Public Program at the S.H. Ervin Gallery. I was honoured to join Wendy Sharpe and McLean Edwards to discuss our paintings selected in this year's Salon des Refusés and the state of contemporary portraiture. This was my first-ever 'official' artist talk and I couldn't have wished for a better experience.
Next week the Salon exhibition travels to the Mornington Peninsula Regional Gallery in Melbourne, where it can be viewed from 25 September until 22 November.
Speaking about my painting of actor Simon Laherty. An amusing coincidence, I actually painted Simon on Wendy Sharpe-branded canvas!
Q & A in front of Wendy's painting of circus-performer Lilikoi Kaos.