Steve Salo, Jan – June 2016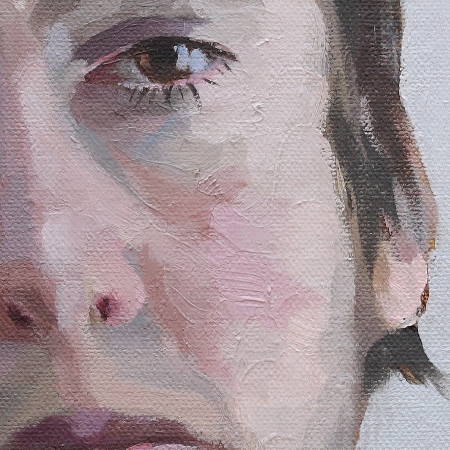 It's an honour to be collaborating with the internationally-acclaimed Back to Back Theatre company. From January until mid year, I'll be painting portraits of the ensemble actors and the artistic director.
The first painting in the series, 'Sarah Mainwaring, Actor, Back to Back Theatre', is a Finalist in the Wyndham Art Prize 2016, showing 7 March to 1 May at Wyndham Art Gallery, 177 Watton Street, Werribee, opening 16 March.
Follow the project's progress: The Back to Back Theatre Portraits
Detail from Steve Salo's painting of actor Sarah Mainwaring, shortlisted for the Wyndham Art Prize 2016.