Steve Salo, 12 January 2016, updated 22 April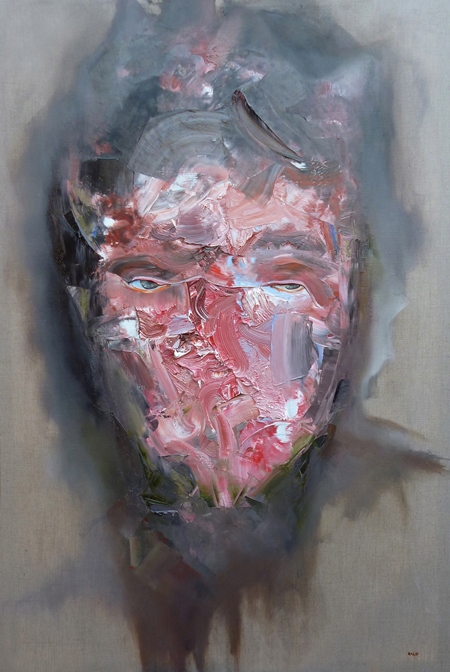 My painting 'Grief' has won the Best Single Work award in the international contemporary art prize 'Taboo'. The winner of the Best Project was Ulla Karttunen from Finland. The finalists exhibition is showing at Galleria Poggiali e Forconi in Florence, Italy, until 29 April.
'Taboo' called for artworks that spark thoughtful investigation on taboos. The 12 other finalists in 'Premio Celeste Taboo' were from Italy, Switzerland, Finland, England, Ireland, South Africa, Singapore and the USA. The show features some incredibly edgy work.
Artist statement for 'Grief', a self portrait:
The full and open expression of grief is taboo. The suffering is either hidden behind closed doors or underplayed, an unspoken time limit of social acceptability applies. If the true pain of grief could be visually depicted, this would be its face.
Steve Salo, 'Grief', oil on linen, 160 x 120 cm. Winner Celeste Prize 'Taboo'. Available