Steve Salo, 5 December 2017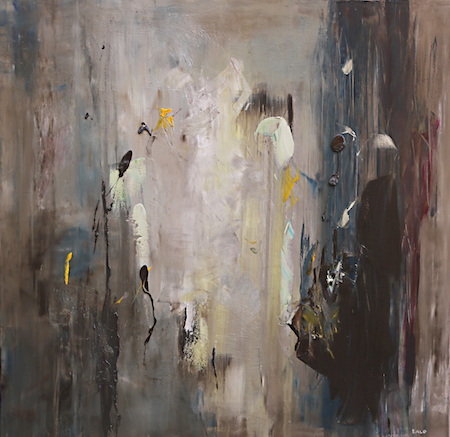 I'm pleased to end the year with four paintings showing at Hawthorn Studio and Gallery. The 'Summer Exhibition' runs until 28 February 2018 and follows the 'New Directions 2017' exhibition which introduced works by six new artists to the gallery, including my works.
If you're in Melbourne, pop by this beautiful gallery. Hawthorn Studio and Gallery is located in the Auburn Village at 635 Burwood Road, Hawthorn East. Director Angela Foote and her husband, master sculptor Graeme Foote who works in the adjoining open studio, have been running galleries and studios for over 20 years; they're a well of knowledge and experience.
Steve Salo, 'Bush Symphony', oil on canvas, 76 x 76 cm