Steve Salo, 3 July 2016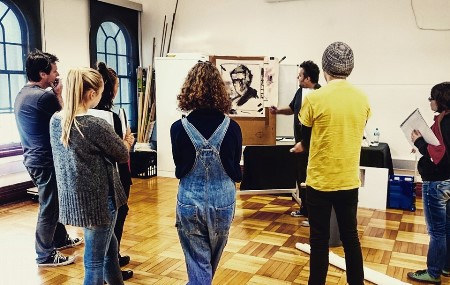 I was delighted to be invited by Courthouse Youth Arts (CHYA) in Geelong to teach a Masterclass in Portrait Painting as part of their Creative Program.
It's been so rewarding to share my knowledge and experience with a talented group of young artists. Over three sessions, I'm guiding them through painting a portrait using oils. Each student is working on their chosen subject in their own style, ranging from expressive works to more realist.
Demonstrating a few techniques. Image courtesy of CHYA.