Steve Salo, 1 February 2017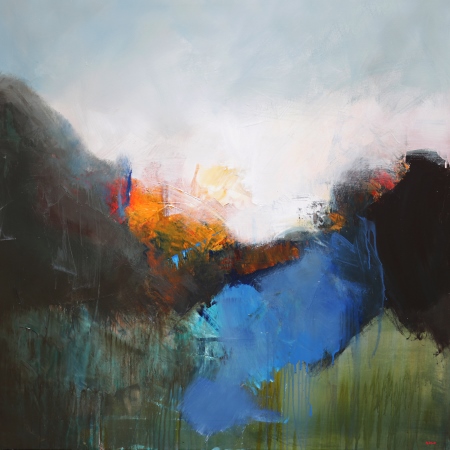 I was in at Metropolis Gallery today discussing my March exhibition, Expressions of Landscape. The works have been selected (all painted, just some restretching, varnishing and wiring left to do). The show will be held 11 to 25 March 2017 at Metropolis Gallery, Geelong Australia. Looking forward to sharing my landscape paintings. If you're down this way, please join me at the opening on Saturday 11 March, 5-7 pm.
Read more and preview the works.
Steve Salo, 'Mystic River', acrylic on canvas, 120 x 120 cm. SOLD