Steve Salo, 19 December 2015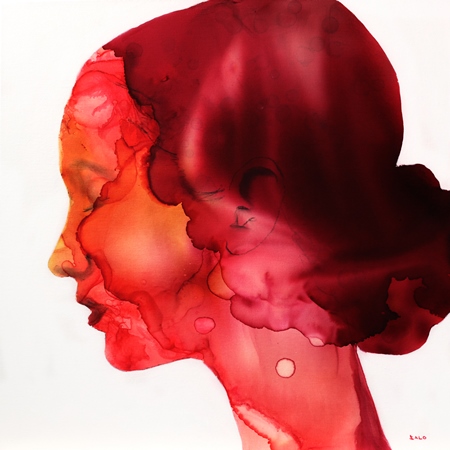 Two of my paintings 'Red' and 'Woman in the Crowd' have just travelled over 16,000 km (10,000 miles) from Geelong, Australia, to London, UK, to be part of 'The Face of January', a portrait and figurative exhibition being held at Camden Image Gallery. The gallery is located at 174 Royal College Street, Camden, and the show opens 7 January.
'Red' was created purely to portray delicate, feminine beauty. The pinks and reds communicate the passion and the ink running and flowing adds to the beauty.
Steve Salo, 'Red' Ink and oil on canvas, 76 x 76cm. SOLD